Air Shipping Pricing Explained
We are the cheapest air shipping company From USA to Kenya.
Current price is based on your cargo weight. Our current cost per Kilogram is as follows including clearing and customs. A minimum charge of $18 applies. No minimum weight. No processing fees. 
Chargeable weight is determined by the calculation of volume weight and actual weight, whichever is larger.
Here's weight charges calculation example:
If you ship 1kg, you only pay $18.00 (based on current exchange rate)
If you ship half a Kilo, you only pay our minimum charge of $18/kg
If you ship multiple items from different sellers and some deliver later, You do not pay minimum charge twice! You only pay for the weight of that package.
5% Freight insurance is charged for items worth more than $200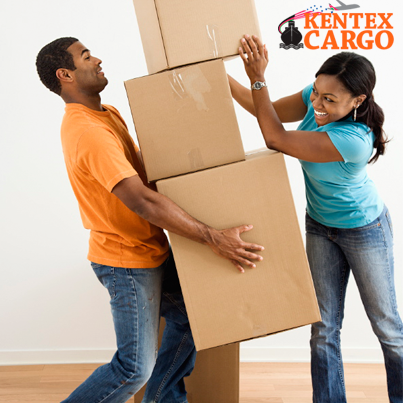 How to Address Your Packages to Kenya
We offer weekly air shipping from the USA to Kenya. Shop eBay, Amazon or any USA store and we'll deliver to your door. This is the fastest way to ship high-quality products from USA to Kenya.
Items like smartphones, Cameras, Cosmetics, and laptops can be delivered to Kenya from the USA in 10-14 business days. We do all customs clearance and deliver to our pickup place or deliver to your recipient within the Nairobi area. You do not have to have a USA credit card to shop online. We do all the shopping for you.
To get started in Kenya
Gather links to the items you want to buy from USA
email your links to 

[email protected]

We'll send you a proforma invoice
Include your full names and phone number
To Get started in USA
Preferably order your items online and use our address as shipping address. This will save you local shipping cost as most companies have free or very cheap local shipping cost
Email us your order information, tracking numbers, recipient name and phone number to 

[email protected]

Once items received, we will acknowledge and send you an invoice