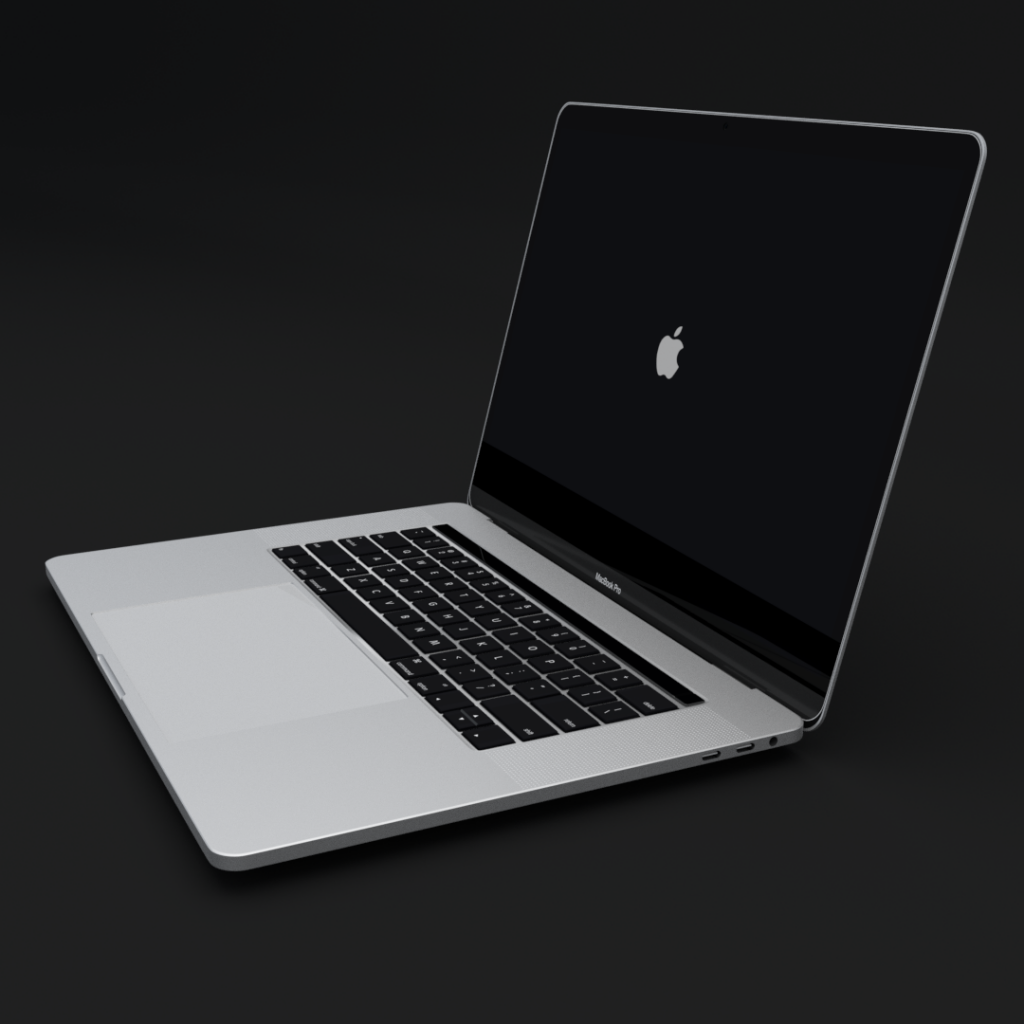 You may be wondering among the many laptops in the market which you will choose. There is so much hesitation purchasing a new product without knowing its features and exactly how it works. 15-inch MacBook Pro 2016 is one of the best laptops in the market compared to the other models. Therefore, in this review, we will discuss the uniqueness of 15-inch MacBook Pro 2016 and why you should consider purchasing this specific laptop.
In 2016, 15-inch MacBook Pro was introduced in the market, and it was fascinating such that customers got the urge to know more about it. Although there are other older models of MacBooks in the market, this specific one had more unique features. The demand for MacBook increased in the market, specifically because of 15-inch MacBook Pro 2016.
Design
One of the greatest features that came with 15-inch MacBook Pro 2016 is a Retina display, which is rated at 500 nits of brightness. It has the most luminous and color-saturated display that has ever been seen on a laptop, and the last it was seen is on DELL XPS 15. Other than the previous 15-inch MacBook Pro, the current model has the most pixel-packed display out there. The pixel-resolution of 15-inch MacBook Pro 2016 is 2,880 x 1,800. The display is so pleasing to the eyes because of how bright and more color it has. The moment you clasp your eyes on this screen, then it will be hard to go back to the older models.
15-inch MacBook Pro 2016 also has a magic touch known as Force Touch trackpad, which is located above the keyboard, and this provides a large, thin touchscreen used for tactile input. This feature helps you log into the 15-inch MacBook Pro 2016 by use of fingerprints. The touchpad actually makes login easier for the user. The touch Bar displays system icons, which are the brightness, volume, and the escape key after you switch on the MacBook laptop.  The moment you start loading apps, it shifts the icons to the right-hand side of the touch bar and helps in making room for the apps you are currently using.
The keyboard that came with the 15-inch MacBook Pro 2016 is four times more stable compared to the other models in the market. The keyboard has a larger surface area and thus creating a satisfying typing experience. Although the speed is limited compared to a 13-inch MacBook, which has the gold standard for the typing reason being, it has deeper travel keys. However, the 15-inch MacBook Pro keyboard is superior compared to that found on the 12-inch MacBook.
In most laptops, people tend to use headphones to avoid the tiny voice that comes with them. However, 15-inch MacBook Pro 2016 is much different, and you should not worry because the speaker is much more upgraded. They are best when it comes to listening to music, watching movies, and editing videos because you end with a great video with a magnificent voice. The video will satisfy not only the eyes but also ears because the voice is not irritating at all.
The 15-inch MacBook Pro is the best for power users because it has a 16GB RAM, the processor and the graphic chip are both very fast. The storage is twice compared to other MacBooks, and the best thing about it is, it is possible to upgrade the storage up to 2TB. Having a laptop that has such a huge space is quite impressive to customers in the market. This is because people want a laptop that they can save up their document and install many apps without having the notice of memory almost filled up. That makes 15-inch MacBook Air 2016 the best choice if space is more of a concern to you.
15-inch MacBook Pro 2016 is well equipped with four USB-C ports. Each side has two, and it is possible to charge the laptop from any side and also use the standard headphones on the other side. Any person who chooses to switch to this specific laptop will be comfortable a lot since it is a multi-tasking laptop. You have to finish charging so that you can listen to music, for it has more than one port.
Specs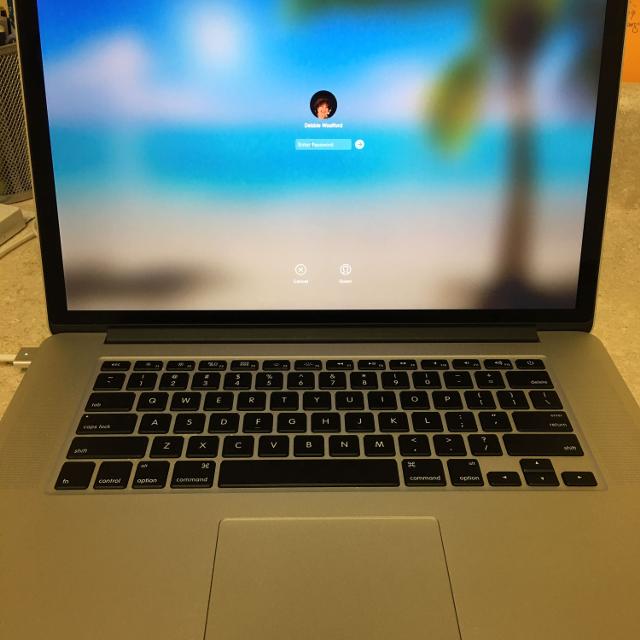 15-inch MacBook Pro 2016 weighs 1.83kg with a size of 13.75w x 9.48D x 0.61H inches, which makes it very easy to move around with it since it is a portable laptop. The laptop can also fit in a backpack very easily. The laptop also has a 15.4-inch Retina screen and a LED-backlit, which helps a person to work in the dark.
The CPU is a very key feature in laptops since the speed of how it works matters a lot. Therefore, 15-inch MacBook Pro 2016 has a CPU of 2.7GHz Intel i7 and a Graphic of Radeon Pro 455, which makes it more fascinating compared to the other MacBooks.
Space is an interesting feature, especially to the younger generation who love watching Netflix and YouTube, so many are times they download and also install new apps. The 15-inch MacBook Pro 2016 has a RAM Of 16GB and a storage of 512GB PCIe SSD, which is enough space any person may need.
15-inch MacBook Pro 2016 has a 720p Facetime webcam, and this is the assurance that you will get clear pictures. It also has four Thunderbolt ports and connectivity of 802.11ac Wi-Fi while Bluetooth is 4.2. This helps in internet connection, and you need not worry because it will be fast.
Battery life
The battery that is equipped in 15-inch MacBook Pro 2016 is one that can take the whole day without charging. This is because it lasts for more than 11 hours, and even if you leave your charger behind, you will still feel safe. Compared to Dell and older MacBook, the battery in the 15-inch MacBook Pro is the best because even after watching movies that last for hours, listening to music, you will still have power left to take you for the next couple of hours. Therefore, the battery is very reliable, and you should not worry about how durable it can be for it is magnificent.
Verdict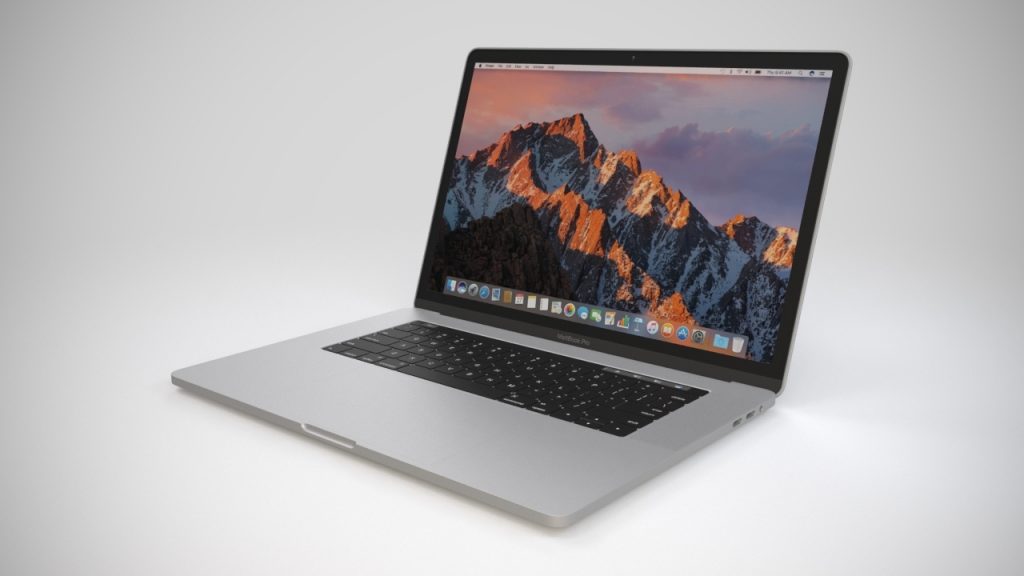 The 15-inch MacBook Pro 2016 is a fabulous piece that professional users need since it is attractive, good design, light in weight, and a battery that will take you through the whole day. Apple broke the ground when it updated to the new 15-ich MacBook Pro 2016 since the users were looking forward to something new. The fact that it has a powerful core i7 processor and a fast SSD with a brilliant Retina display makes it unique. If you are still using the older MacBook laptop, maybe you should consider the new model and upgrade.
However, everything in the market does have the cons and pros, but it does matter how you view them. For instance, the 15-inch MacBook Pro 2016 is a little bit exaggerated in terms of price, and Apple company could not explain why the price was that high. This limits the people who can afford not to buy if even when they are interested in buying it.
The pros in the 15-inch MacBook Pro 2016 do outweigh the cons because they are very many and visible. It comes with an innovative Touch Bar, it is very slim and light, it has a luminous display, loud and clear speakers, and the USB-C ports are four in number. These advantages will make you forget the disadvantages because you will be able to see the uniqueness of the laptop. Also, there is nothing perfect, and the best option will be to see how the cons can be worked out by using the pros.
Laptops in Kenya are costly, and considering how unique 15-inch MacBook Pro 2016 is, it may cost you a huge amount of money. You may consider purchasing it from the US because laptops are quite common in their outlets. This makes them sell at a lower price compared to Kenya. Shipping goods from one country to the other is a hard task, and it is hard to know who to trust. KENTEX Cargo is a reliable company that deals with shipping goods and product from one country to the other. KENTEX Cargo can be trusted and will definitely help you buy the laptop you need and ship it to you. We, therefore, recommend you to purchase it from the US and have KENTEX Cargo deliver it to your doorstep as soon as possible.