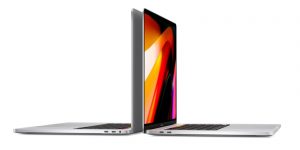 Are you having a hard time choosing the best laptop that fits your preferences? The reasons for needing a perfect laptop can range from its price to portability and functionality, among others.  Looking for an ideal laptop can be quite a daunting task since there are quite a plethora of laptops to choose from.
We have carried out extensive research, comparison and testing of the best laptops in 2020 and we have come up with the best of the best laptops that we are sure will fit your preferences. We have also focused on comfort, design, touch-pad and keyboard, quality of the display, battery life, value and performance to help us gauge the best laptop there is.
Let's delve into it, shall we?
The 16 Inch Apple MacBook Pro
Released on November 15, 2019, The 16 inch Apple MacBook Pro tops the list of the best laptops for 2020 in the market. With a Core i9 CPU, 32 GB RAM, 512 GB SSD storage, 16" 1920p display, and weighing 4.3 Oz, this is the perfect pick for all power users.
For the lovers and enthusiasts of MacBook, you will notice that Apple has just to come up with a far better keyboard, the MacBook Pro would fit such a preference.
This premium laptop uses scissor switches instead of the usual butterfly mechanism to make the typing experience much easier and comfortable.
It also gives a sharp and bright 16" display with thinner bezels and 5500M graphics aside from the powerful performance guaranteed by the Core i9 Central Processing Unit.
If you are an enthusiast of storage, then this laptop will be a perfect fit for you with up to 64GB of RAM and 8TB of ROM.
The Apple MacBook Pro has a relatively long battery life with up to 11 hours which can be comfortably counted as an upside of this fantastic laptop.
One thing that is for sure about this laptop is its performance compared to other flagship laptops. Of course, it is quite pricey, but then again, every good thing always comes at a price. Apple has always strived to do away with the usual USB ports, but this is by far the best laptop hands down for creatives.
The New MacBook Pro's magic keyboard is such a great innovation that we do hope will trickle down to other pocket-friendlier MacBooks soon.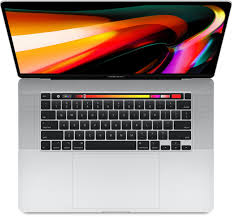 Is MacBook Pro available in stores?
Yes, Apple's MacBook Pro is available was released on November 15 and can be ordered both in stores and online.
They start at the cost of $2400 for the Core i7 Standard model, 16 GB RAM, and 512 GB SSD storage. The standard model was released to replace the 15-inch design whose starting price was $2400 too.
The Core i9 model starts $2800 since it is faster and has more storage (1 TB) compared to the Core i7 one.
Its Keyboard – Apple did step up their game by coming up with this Magic Keyboard. This new keyboard is quite exquisite hence making the laptop stand out coupled up with the comfortability it brings when typing. This is because Apple did away with the butterfly keyboard it had previously and replaced it with a scissor mechanism. Apple added a concave keycap structure and a dome made of rubber for support resulting in an improved keyboard delivering up to 1mm of travel.
Its 16-inch display – There is no doubt that this is one of the most colorful and brightest display panels around. The MacBook's 16-inch display is not a 4K panel, but it still packs an outstanding resolution of 3072 x 1920. We suspect that Apple made this move to help increase battery life even though a lot of creative pros usually prefer 4k screens.
Whether you are watching your favorite show or editing your videos, the slim borders of this MacBook bring about the illusion of content being immersive.
The speaker sound system – The sound system from the 16" MacBook is lovelier than its visuals. The laptop has a 6-speakers built-in it coupled up with force canceling woofers and half an octave deeper beefier bass.
This sound system gives an outstanding quality of sound without any form of vibration or distortion that can usually plague other similar laptops. With this, you can enjoy your Spotify streams wherever you are and will still enjoy the perfect sound quality that would make one think it is a home theatre of sorts.
For content creators, the 16 inch MacBook Pro has a 3-mic array that rivals the legendary Yeti mics making it a studio-quality sound system. The laptop mic system has a lesser hiss, thus allowing content creators to record podcasts, to do voice-overs and to enjoy conference calls.
The 16 inch MacBook Pro mic systems do an excellent job in reducing background noise and pronouncing lower registers in recorded sounds. This makes it perfect for stuff, such as Cheddar interviews.
Its Performance and other Specs – You might ask, so how good is the Core i9 processor speed? Well, it is safe to say that the 16 inch MacBook Pro is one compelling laptop. Customers are at liberty to choose between the 8-core Core i9 or the 6-core Core i7 CPU, both of which are pretty fast in as far are flagship laptops are concerned. You also get a whopping 16 GB RAM that can be upgraded to 64 GB. You read that right- 64GB! The storage space is also a plus since the laptop has ample capacity of up to 512 GB SSD that is expandable to 8TB.
Its Battery life – The laptop comes with a 100 watt/hour battery that provides lots of endurance for its users. This is because it allows for an additional 16 watt/ hour than its predecessors. This is said to have increased the battery life to offer up to 11 hours of continuous use. The laptop lasted an incredible 10 hours 55 minutes of constant web surfing during the laptop mag test of batteries. This proves that the battery life of Apple 16 inch MacBook Pro is unparalleled.
The Upsides of the 16 Inch MacBook Pro
Comfortability
With the concave keycap structure, a scissor mechanism and a dome made of rubber for support, the laptop's magic keyboard brings about comfortability when typing.
Long-lasting battery
Apple-designed the 16 inches MacBook Pro with a 100 watt/hour battery that is unparalleled hence making it one of the flagship laptops with the most extended battery life of up to 11 hours.
Sharper display
With a 16 inch panel, the new MacBook Pro is by far the laptop with the biggest and brightest of screens. The slim borders make the display to be a lot more immersive.
The downsides of the 16 inch MacBook pro
There is not much to say in terms of the disadvantages of the new MacBook Laptop. The only noticeable downside is the thickness and the increase in weight compared to the predecessor.
Also, even though the Touch ID is quite easy to use, it would be an upside if Apple could add the Face ID function for faster unlocking on the device.
Other significant downsides could include the absence of a 4K display, a memory card slot, and a full-size USB port.
Finally
For all Apple aficionados, the 16 inch MacBook Pro is quite the upgrade if you would wish to get yourself a more prominent display with long-lasting battery life. You also need not worry about things such as storage spaces, RAM related issues, and a cramped keyboard. This MacBook has everything you will need from a perfect laptop under one roof.
Apple products can be purchased locally but at very highly hiked prices. This is the reason why we at Kentex Cargo strives to make it cheaper and just as fast for you to purchase this laptop from the USA. We will ship it for you and deliver it to your doorstep in no time so you can get used to your new laptop as soon as possible.