Buy Acer Aspire 3 in Kenya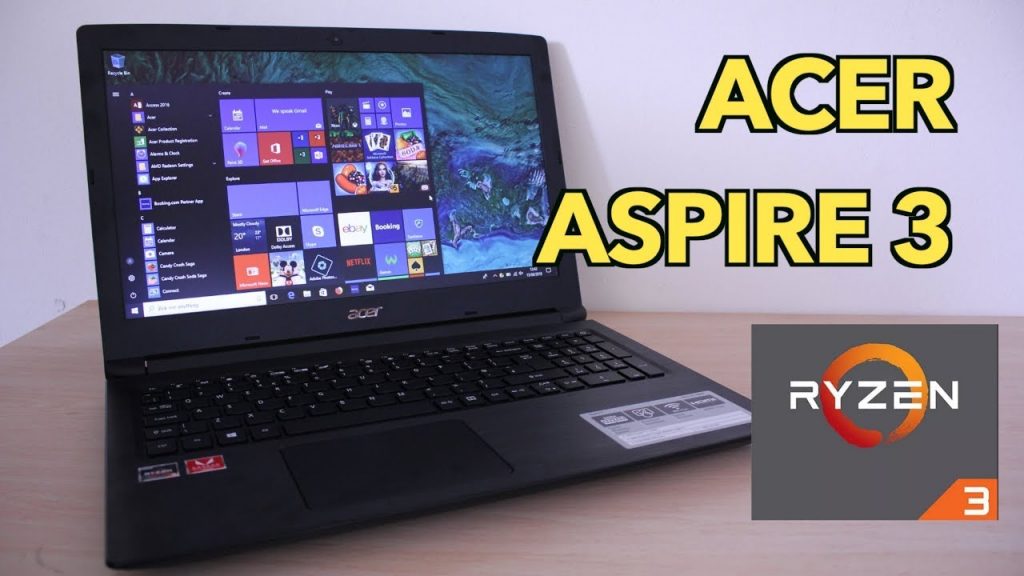 The Acer Aspire 3 is a high-performance laptop that is affordable to those looking for a simple yet functional notebook. It comes with a well-sized keyboard that is comfortable to work on.  The computer was designed for casual users; hence it combines powerful tech and best features making it perfect for workers and learners.
If you are in Kenya, there is no need to buy the machine in here, where the market is filled with expensive and fake laptops. You can purchase the product from US stores and have it shipped it here. KENTEX CARGO courier service will ship the product directly to you and ensure you get exactly what you paid for.
Buying a laptop can be quite challenging, especially when you have a budget without a wiggle room. Budget computers can vary in so many things starting from features, specs, and prices. But, with the right information at hand, you are sure to get the correct laptop for your needs. Continue reading this review to learn about the specs, pros, cons, and best features.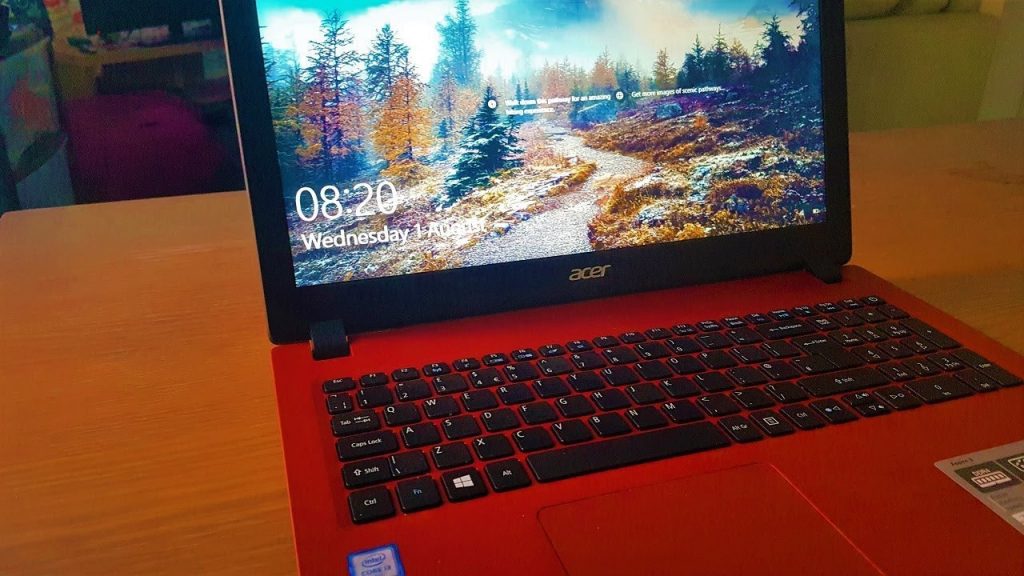 Best Features of the Acer Aspire 3
Aspire 3 has some of the best features you would expect on a low-budget laptop. Continue reading to learn all the best features.
Acer Aspire 3 Design and Build
Acer Aspire 3 has a thin plastic, yet a chic exterior coated with aluminum that gives it a breathtaking appearance. The plastic look has been cleverly masking such that you only notice a sleek pebble-smooth finishing. It also has thinner bezels compared to other laptops such as the Lenovo. The bezels have a grainy and plastic finish.
Acer 3 also has a 180degrees that lets you turn the laptop's screen all the way down. This flexibility protects the laptop from accidental snapping, which is common among students.
It weighs 1.9kg, which is slightly heavy, but the slim design compensates for the weight. However, you can barely notice the weight, especially when the laptop is closed. Also, its measurements of 363.4 x 247.5 x 20 mm allow you to easily fit into your backpack. You il also barely notice its weight when you carry it.
The laptop houses a Numpad that has managed to squeeze it pretty fairly and a large keyboard. If you don't like the Numpad, it shouldn't be a problem, but it's a good option to have on the laptop. It also has a sensitive touchpad that helps navigate well. You can easily scroll through or if you prefer, physical press down the touchpad to, right, double, or left-click.
Acer 3 Display
The laptop has an LCD display, which is advertised as Acer HD Comfyview LCD that is sharp and bright. The comfy view LCD has an anti-glare display with a matte appearance. The screen produces amazingly vibrant colors with sharp contrast. Even though it is advertised as bright, it is not incredibly bright, but it's okay for viewing documents and entertainment.
It has a resolution of I pixels hence a 720 HD, which is okay. However, you can't compare it to an ultra 3840 x 2160 HD, which is also known as 4K, or even full HD at 1920 x 1080.
The machine has a 15.6-inch screen, which quite big. It is good for the elderly or those with an eyesight problem. The anti-glare display is also a huge bonus.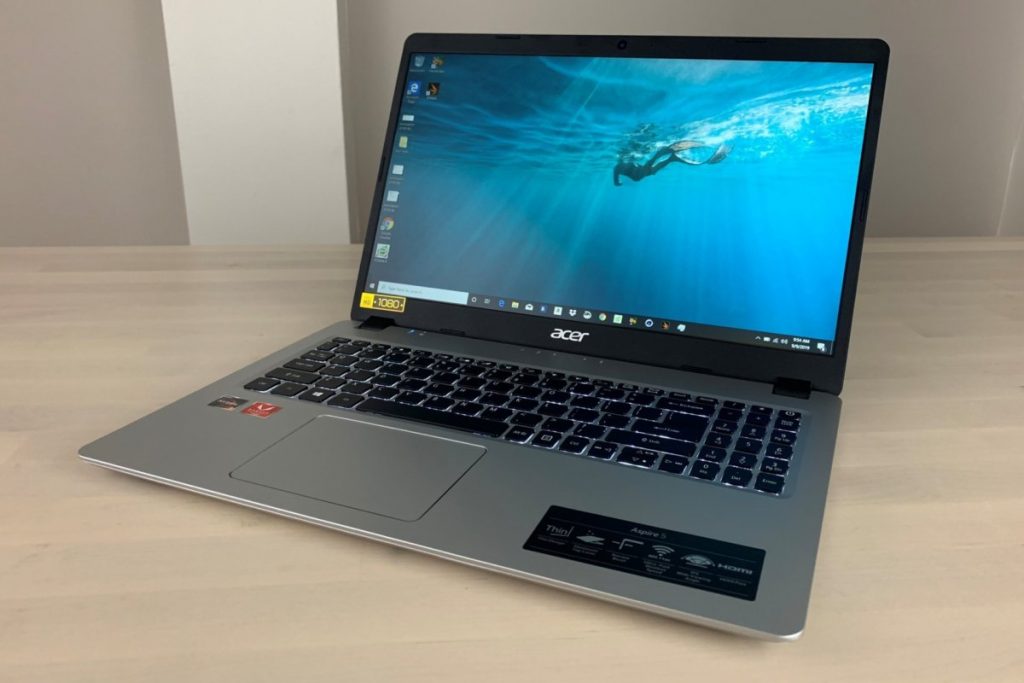 Acer Aspire 3 Connectivity
The machine comes with a media card reader, Ethernet port, 2USB 2.0, and 1USB 3.0 ports. The power port is located on the left side of the laptop where you can easily plug in your adapter. There is also an audio jack located on the side of the machine.
It has Bluetooth, and it is also Wi-Fi enabled. You can comfortably connect to the internet as long as the location has Wi-Fi. You can easily connect your TV or a projector, thanks to the HDMI port.
If you are a fan of music, Acer 3 should be your choice. The machine has two top-notch speakers that produce loud and clear sounds.
Acer 3 Battery Life
The laptop has a good battery life for an average user. It promises an eight-hour battery life, but when the battery drains are put in place, it lasts up to 6 hours. Since the machine has a low brightens level, you may need to always use it a maximum brightens, and this may drain the battery pretty quickly.
User Experience
Compared to other laptops with similar specs, Acer 3's processor performed pretty well. It received a score of 14,133 on Geekbench, which is higher than some of the most expensive laptops.
For game fanatics, Acer is a good choice, unlike similar laptops such as Lenovo V330-14ARR. However, the fact that it has a low battery life may slow gaming performance. Its display may also be a hindrance. So it is safe to say the machine is not built for gaming since it has an integrated Intel UHD Graphics 620. You may have to think twice before getting this machine if gaming is the ultimate purpose.
Performance
The laptop features a processor of the Intel Core i5-8265U Quad processor, which is fast compared to other models. It has a clock speed of 3.90GHz and 8GB of RAM. It has an SSD of 1TB, which is pretty big, especially if your work needs a lot of data storage. However, when you overburden the machine by having multiple programs running, you may notice it is slowing down. It is best to use the machine for other simple tasks such as browsing and typing.
Acer 3 Security Features
The machine has a key set of security so you can safely leave your laptop without the worry of someone accessing your data. One of the security measures is the security lock slot, which allows you to lock the laptop on a large object without being stolen.
It also has an anti-glare feature that protects users even when they spend too much time on the laptop. It also has a blue shield technology that protects the user's eyes from blue light emissions. The user can adjust the colors to reduce the amount of blue light.
Acer3 Multimedia Features
Acer 3 has a set of multimedia features that are designed with entertainers in mind. For starters, it has a built-in webcam that allows you to hold online group discussions or live film an activity. It also has a mic that is integrated into the body of the laptop. The mic produces loud and clear sounds, which are important, especially if your work involves video calls or music production.
Pros
Acer Aspire 3 is a pretty machine to look at. It is made of plastic but with a matte finish that gives it a stylish look.
The machine is pretty flexible because it has a 180degree hinges. So you can push the screen all the way down.
High performance. The laptop is fast compared to other similar laptops because it has the Intel Core i5-8265U quad processor.
Backlit keyboard. Acer 3 has a well-spaced keyboard that is comfortable to type. The keyboard is also backlit, which allows you to type in a dark room.
Affordable price. The laptop is less expensive for most users.
Wi-Fi Enabled. This feature lets you connect anywhere there is Wi-Fi.
Cons
Acer's battery is life is low. It only lasts six hours.
It had a resolution of 1366 x 768, which is quite low compared to other models.
Verdict
Acer Aspire 3 has a high performance considering it has Intel Core i5-8265U processor. For this reason, it can comfortably meet all your needs, both work and recreation. With the amount of space it has, you can easily store your work data and other media.
Its sleek design with a matte finish gives it an admirable appearance, which means you can flaunt it to your friends. Overall the product is affordable and easily available to average users. The machines also feel good when using it, especially if your work involves too much typing. You also don't have to worry about eye strain. However, you may encounter some problems that may be hard to ignore.
As mentioned earlier, we as KENTEX CARGO Courier services are specialized in shipping products. So you can have peace knowing that you will receive the laptop in one piece. Don't spend too much money buying the product locally when you can easily get it an affordable price in the US.