Dimensional/Volume weight Vs Actual weight
Air shipping can be fun but without a proper understanding of how air shipment is charged, surprises are not uncommon. This article will help you understand various aspects that may affect your air shipping cost.
Think about this… If you wanted to ship 1000KG of cotton wool by air, would it not fill up the whole airplane? If the airline was to charge based on weight without considering the volume/space occupied, would it be worth it for them to ship your cotton wool?
The answer is NO. Volume is an important part of air shipping.
Dimensional weight puts into consideration the fact that lighter items with high volume are uneconomical to the airlines if they were to be charged by actual weight.
Example: Someone may order 2 dumbbells for working out, each weighing 7.5lbs to be shipped by air. Another person may order a car seat for a baby weighing 15Lbs to be shipped by air.
The car seat may occupy as much as 6 times more space in the cargo airplane than the workout dumbbells, meaning it will have to be charged by volume, rather than the actual weight.
In air shipping, billable weight is a comparison of actual weight vs volumetric weight, whichever is larger. In the example above
Dumbbells: Are dense enough and so will be billed at the actual weight of 15Lbs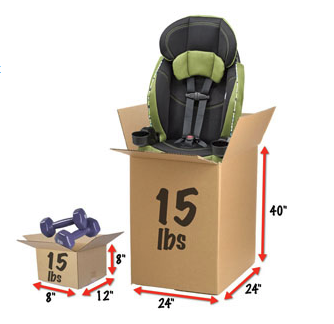 Car seat: Due to the volume, the car seat cannot be billed by actual weight. It will be billed by volumetric weight.
Using the formula above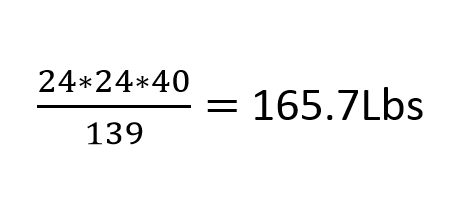 NB
You might notice that our billable weight for international shipment is different from the weight indicated by local US couriers like FedEx and UPS. The formula for calculating local/domestic volumetric weight uses 166 while international uses 139 as the divisor.

Repackaging.
Not having a repackaging option could be your single most expensive yet affordable option to forego. It is so expensive that just one shipment could cater for the whole value of the item purchased. Here is an example:
You find an extremely nice wireless mouse on amazon being offered on sale for $14.99. That's a great deal and you immediately hop in and make an order.
Amazon delivers your wireless mouse to KenTex shipping warehouse in a box almost 10 times larger than the size of the item. Your mouse weighs less than half a pound but due to volume, you may end up paying for 10 or more pound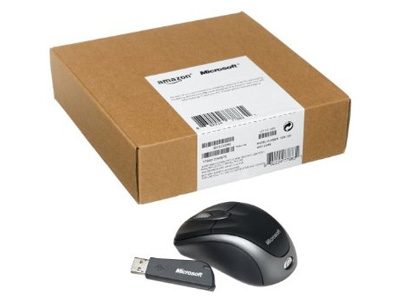 Box dimension = 12 x 12 x 3 inches Divide by 139
You also wanted to order coax cable for your TV connection from Amazon. The package is shipped in a box and delivered to KenTex cargo like the box below.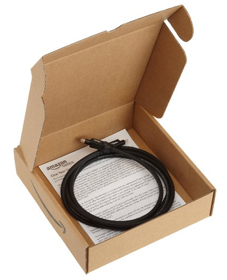 The two boxes here are so light but have high dimensional/Volumetric weight.  To save you money, we will repackage the two items together and reduce the billable volume weight. This will save you a lot of money, so much that you will be amazed by the difference.
Consolidation:
Repackaging like described above is a form of consolidation. Our consolidation services help our customers achieve lower costs in shipping. We ship weekly and all packages received within that week have to be shipped out.
You have an option to consolidate, wait for all your orders to be delivered, and have them shipped together as one single compact package. This can save you hundreds of dollars for every shipment.
If you think about it, per the example above, you could save over $100 in just one shipment if you can consolidate.
We allow consolidation from 1 week to 7 days, considering that warehouse space is limited.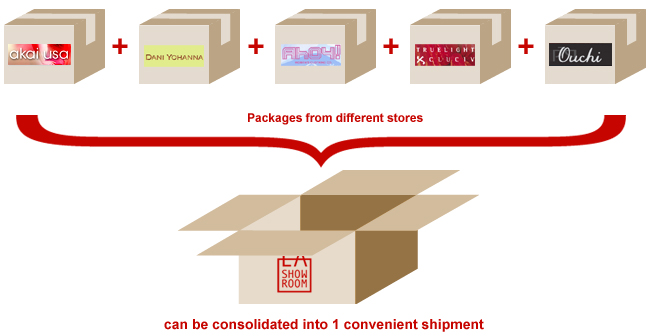 To get started, sign up for an account and get a free USA address with a suite number tailored to your needs. Using this address, you can shop anywhere in the USA, and KenTex cargo will deliver to your doorsteps in Kenya.