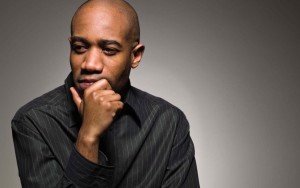 So, I hear a lot about KenTex Cargo Shipping from USA but how does it really work? This has to be one of the most frequently asked questions by most, if not all, of our new customers. I guess, it's because shopping online from Kenya can be quite an intimidating experience at the very start due to common reasons like fear of being conned, no prior experience or somebody to explain to you how it works, "internet myths of hackers" or simply the idea that you can't buy something that you haven't seen or touched from an unknown seller that you haven't met.
Well, much of this may be true, but shopping online does not always have to be perceived or have to be that way. There is KenTex Cargo Shipping.
I can assure you that after you shop online for the first time and receive your goods right to your doorstep, it is the best experience that you will ever have. You instantly become an addict of shopping online from then on!
…And, unlike FedEx and DHL who will charge you a fortune to do your shopping abroad, we only charge $15/KG. Before talking about prices, let's get to the procedure.
…And that's what we are all about here at KenTex Cargo, delivering happiness and memorable shopping and shipping experience for all our customers.
So, without further ado, let me explain on what goes on behind the scenes from the time you, as our valued customer, reaches/contacts us expressing your interest in buying or shipping an item from the U.S.
Step 1
This step, normally, involves you contacting KenTex Cargo expressing your interest in buying something online, let's say, a smartphone you have seen from a popular website like eBay or Amazon, U.S based sites or any of the sites that we have recommended here.

Step 2
After we receive your request, you will receive a quote from [email protected] with an approximate cost
The reason for this is simple:
To confirm whether the item that you want to ship is restricted or prohibited in Kenya e.g Narcotics, Arms or such items.
To help you budget your money by getting an estimate shipping cost for your items. Nobody like surprise high charges, right?
We only purchase from the links you send us to avoid making mistakes
Step 3
After we receive your item links, our customer service, prepare you a cost estimate quote and email you within an hour or less. At KenTex Cargo, we value quickness in our service delivery to you. If you are satisfied with your cost estimate quote, you can choose to call or email us back and request for our USA Address where you can ship your packages to us from your favourite shopping sites.  See a list of recommended U.S sites here. (This is for customers who already familiar with shopping online)
What about me who doesn't have online shopping experience or credit cards or just want KenTex Cargo to take care of everything for me? I'm sure that is the question running in your mind. Don't worry! We got you covered.
At KenTex Cargo, we offer assisted online purchases at a small fee. Once, we give you the cost estimate quote, you can make payment for your items via local means like "Lipa na Mpesa" and we take care of the rest for you. Contact us here for assisted purchasing.
Step 4
Once we receive your packages, we notify you via email or WhatsApp. Your package is well taken care of by our USA shipping agents.
Step 5
After we have received all your packages, we consolidate and repackage for free to save you on shipping costs. (We can also do an inspection on request, as we respect your privacy, to confirm everything is as you ordered)
Once we ship out from the U.S. A, we strive to deliver your items in as little as 14 business days.
Thank you for sticking around to learn how shopping and shipping with KenTex Cargo works. If you have any inquiries, please don't hesitate to call us on 0706-778-885/0774-778-855/0774778-885 or email us at [email protected]


How Much does it cost to ship from the USA to Kenya?
It only cost $15/KG to ship from the USA to Kenya. That's all. Price is all inclusive to your doorstep including duty, taxes, and fees.