Apple Inc. has worked hard over the years to improve its products. MacBook Pro is one of them that has different models of sizes, weight, and color. After many tech changes over the years, one may be left to wonder what the next improvement will be like! Apple decided to transform the keyboard in 2016. Hence, came the famous Touch Bar on the MacBook Pro's Keyboard.
The Touch Bar on the MacBook Pro 13 inch (2016) is built on top of the keyboard. It adapts to what the user is doing and can offer intuitive shortcuts and app controls when needed. It offers easy access to commands on your MacBook. It also has an auto change depending on what you're doing and the apps you are using.
Many users have admired MacBook Pro Touch Bar model and it's not likely for it to be discontinued as some may think. The Touch Bar is not included on the MacBook Air as it's more costly. Only a Touch ID Button is on the MacBook Air.
With the Touch Bar, you can view your favorite website when your search engine has an empty tab. You just have to tap the MacBook Touch Bar, and a list of your favorite sites will appear. Alternatively, you can switch to the next tab while seeing a preview of your tabs in that Touch Bar. Photos can also be straightened using the Touch Bar
Some developers have made use of this special Touch Bar innovation. To name a few, Adobe has updated it in the current version to enable its end-user to manipulate palette, same image version, and layers using the Touch Bar. It's quite exciting for designers as they enjoy the innovation in the MacBook Pro Touch Bar on the 13-inch notebook. Others using Photoshop, Skype, and Office can utilize the Touch Bar as well. 
MacBook Pro Touch Bar MLH12PP/A (2016) has been improved to make end-users more comfortable, give them flexibility, make it manageable to use the computer, and interesting. This is quite evident as most Pro users have expressed their satisfaction in using MacBook Pro Touch Bar. The Touch ID has replaced the power button normally seen at the top side of your MacBook Pro keyboard. This MacBook Pro Touch Bar looks compelling and is quite powerful. This may be enough for you to consider buying a brand new MacBook Pro Touch Bar 13 inch MLH12PP/A (2016) directly from the USA and ship to Kenya using KENTEX CARGO.
Performance & Memory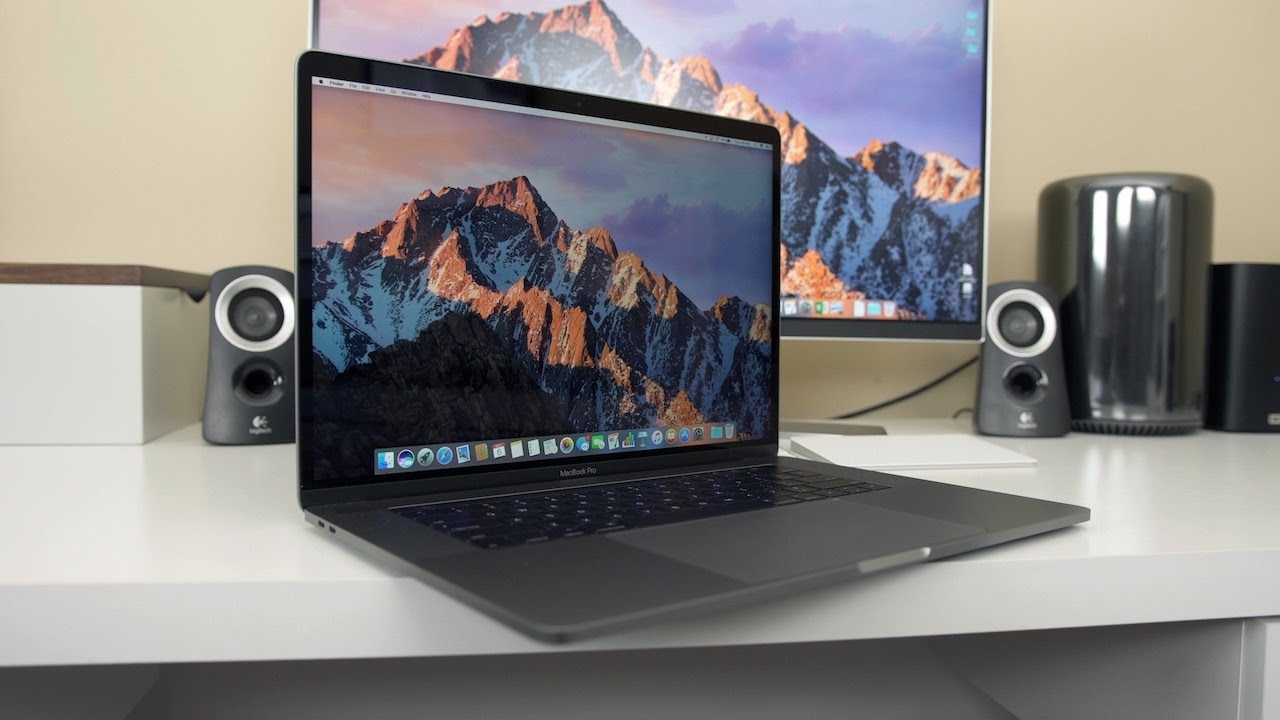 In terms of performance, this MacBook Pro offers you fantastic computing experience. The MacBook Pro Touch Bar MLH12PP/A(2016) comes with an integrated Touch ID sensor. This is an addition enabling you to have full control of a lot of things and apps. You get to enjoy the ambient light sensor, which allows you to have a firm grasp of your workings while using the MacBook Pro. You have precise cursor control with the help of the Force Touch trackpad. The trackpad has a pressure sensing ability. You only need to tap it with less effort, and it opens the folders, files, or apps by just hovering the cursor on top of the target app or folder.
This MacBook Pro Touch Bar uses a 2.9GHz quad-core i5, 8th-generation Intel processor. The processor has Turbo Boost capability of up to 3.9GHz, which makes it fast and gives you a great experience as you manage your work. You have room to upgrade your laptop when need be at a minimal cost.  
The MacBook Pro Touch bar has a RAM of 8GB. This is big enough to run your work smoothly and fast. The CPU specs come in two processor models Dual-Core; Intel Core i5, and Core i7 options. You enjoy a processor speed of 2.9GHz. It comes with a hard drive memory of 128GB up to 512GB.
Graphics
This Pro is using GPU model Intel Iris Graphics 550 and can also use Intel Iris 645 and 655. Using this makes your video viewing more efficient and comfortable. Currently, Intel Iris Graphics 550 is one of the options available. This enables you to run gaming and video production with ease.
Display
MacBook Pro Touch Bar comes with a Retina Display with LED-Backlit using IPS Technology. It has a native resolution of 2560 x 1600 at 227 pixels. This enables it to support millions of colors to give you a marvelous, relaxing, comfortable display. It supports other resolution ranges which include 1440×900, 1680×1050 and 1024×640. You are privileged to have 500-nits brightness with True Tone Technology and Wide color (P3)
You get great video output with Thunderbolt 3 Digital Video Output with up to 2-displays, giving you over a billion colors with 3840×2160 resolution at 60Hz. Users can settle for the one display 5120×2880 resolution giving you a billion colors at 60Hz or simply go for the 4069×2304 resolution that gives you millions of colors at 60Hz.
Software & Warranty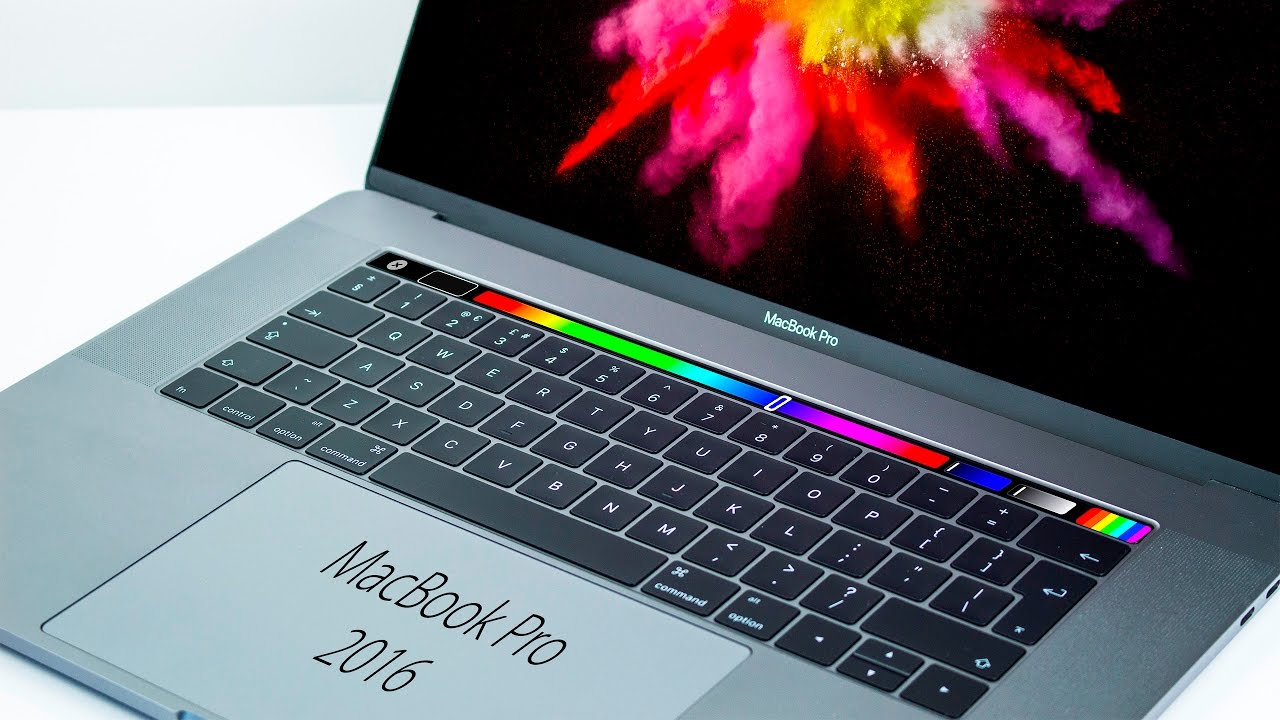 MacBook Pro Touch bar MLH12PP/A(2016) uses Mac OS operating system and the macOS Sierra version. It's compatible with other software options and other applications the user may need. There are different photo and video editing software from the Apple Store that could be of interest to the user. The software environment supports an array of other useful software like Office to make working on your laptop convenient and efficient. The MacBook Pro Touch Bar includes software like Safari, Airplay, Twitter Integration, AirDrop, iCloud, and Facebook Integration.
This notebook has a limited warranty of three years. Within this period, you will get free service and support from the time of purchase. The high standard set by Apple Inc. for this MacBook Pro Touch Bar has brought a positive impact on the end-users. It is highly-coveted in retail shops and online stores.
Battery
It has a built-in 58.2 watt-hour lithium polymer battery that comes with a 61W USB-C Power Adapter. It lasts up to 10 hours of iTunes movie playback and wireless web. You can also enjoy 30 days of standby time, which is incredible. This long period makes you at ease to use your Pro all day long without plugging.
Ports & Wireless
MacBook Pro Touch Bar has 2-Thunderbolt 3 ports (USB-C) with additional support for Display port, charging, and USB 3.1 Gen 3 with a speed of up to 10Gbps. The Thunderbolt ports have a maximum speed of 40Gbps, which is great for this exceptional MacBook Pro. Other ports include HDMI, VGA, DVI, and the Thunderbolt 2-output adapters that are sold separately.
The audio ports have both a 3.5mm headphone jack and three other microphones.  Besides, you enjoy stereo speakers that give you high dynamic range audio.
As a user, you also enjoy faster wireless connection as the MacBook Pro uses 802.11ac Wi-Fi wireless network and is also compatible with IEEE 802.11a/b/g/n. For quick files transfer to other devices, you have Bluetooth 5.0 wireless connection. You can use the 720p FaceTime HD camera to maximize your photoshoots. 
Pros
The design is excellent.
Long battery life.
Great performance.
High-quality display.
Touch Bar Streamline work and save clicks.
Cons
SD card still sticks out.
It's expensive
It has no high-end graphics for photo and video professionals.
Bottom Line
When you get the MacBook Pro Touch bar MLH12PP/A (2016), you experience full control of your workings as the Touch Bar displays useful buttons like display brightness, volume, and mute. This feels enjoyable, easy, and convenient as you carry out your work on the laptop. You can also expand the buttons on the Touch Bar Control Strip to access other buttons like Launchpad, Mission Control, and media playback.
You can access your function buttons like F1-F12 on your Touch Bar. Simply press the (Fn) button found at the bottom-left side of your keyboard. The MacBook Pro Touch Bar does have a dedicated Escape key (Esc), which appears on the left side of your Touch Bar. 
Most of the inbuilt-apps you will encounter have Touch Bar controls to make doing common tasks easier. For instance, you can use the Archiving, replying, flagging messages, and marking messages as junks in your Mail app. The prediction aspect of your favorite websites or words as you type makes composing and typing faster and easier. 
You have the option of customizing the Touch Bar to suit what is convenient for you. This is done by choosing to customize the Touch Bar to display the customizing window. This allows you to select your favorite items. Use the cursor to drag the items and to rearrange them on the Touch Bar then click "Done" when you are through. You can do the same to your Control Strip. Using accessibility options is simple; just hold the command key as you press the power button (Touch ID) thrice to toggle your VoiceOver, which will read the Touch Bar command aloud. 
KENTEX CARGO is privileged to help in shipping your MacBook Pro Touch bar MLH12PP/A (2016) direct from the USA to Kenya, which is cost-friendly.