Buy Samsung Galaxy s20 in Kenya from the USA
I know you have been yarning for that big-screen phone, good performance, high storage capacity yet sleek in design? Well, Samsung has fulfilled your wish by introducing the Samsung Galaxy s20.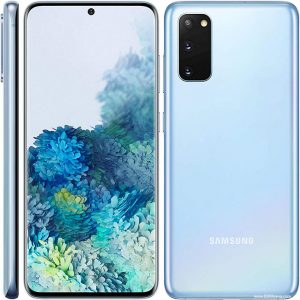 Before you ask me much about this phone, let me be the first to ask you, did you know that Galaxy s20 is the first 5G phone in the Galaxy series with a 64MP camera?
After it was recently launched, the phone is not available to the third-party sellers, this means that you will have to wait much longer until when third-party resellers in Kenya get hold of it, then sell it to you.
Better still, you can be among the first clients to lay your hands on by ordering directly from the sellers.
The s20 may not be that affordable to some, but it is the cheapest in the Samsung Galaxy series and in the Samsung new range category.
If you are looking for a phone to handle your day to day activities and at the same time take some quality pictures, the Samsung Galaxy s20 is that phone. The Samsung galaxy Ultra may be suitable for professional photography and multimedia due to its 108Mp camera.
Immediately you unbox the Galaxy s20, your eyes will be greeted with an impressive 6.2inch screen that has been incorporated with the modern advanced technology called the fluid technology, turn it around a little bit, yes the three cameras is what you'll see on the rear that is capable of recording quality videos due to its 8K feature.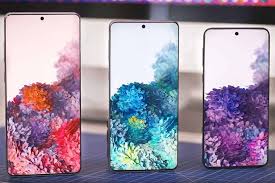 From the triple-lens camera that the Galaxy s20 comes along with, you will notice that Samsung has advanced its pixel technology from 1.4 microns to 1.8 also, the sensors are much larger compared to the previous version like the Galaxy s10.
With such advanced camera features, the Galaxy s20 has an ultra-wide lens that comes with improved night vision mode that makes it easy to take clearer pictures at night or in place with low lighting.
Lastly, still, on its camera, the s20 has technologically advanced its camera lenses from 12MP to a whopping 64MP with this advancements, you are able to zoom your camera optically 3times (3X) and digitally 30 times (30X).
If you are a video recording enthusiast or content creator, in need of an iPhone but you can not acquire it due to its cost, don't worry, Samsung Galaxy s20 it the phone for you, surprisingly it is the first phone by Samsung to record professional videos that are clearer at 8K! this is way above the expectation.
This smartphone's stability is unmatched, but one thing you need to know that may not be music to your ears is that when at 4K or 8K, that you must know that videos won't be that smooth as expected.
The phones run on an all-powerful and speedy chipset, internal storage or 128GB with 12GB RAM. You will also notice that the s20, unlike the s10, it has a microSD card slot to help quench your thirst for space by expanding it with microSD.
S20 has a more improved battery life 4,000mAh enough to run the 5G internal specs without stopping.
Your quest for more expandible space has costated you, how? Samsung has removed the headphone jack to pave way for the MicroSD slot, I know you are thinking of jumping straight away to the s20 plus or the s20 ultra, don't! because they are all affected by the changes. So unfortunate but being the first time we are seeing this from Samsung, let us just have faith in them and give it a try.
Apart from being a little pricey, the Samsung Galaxy is the phone you need to have, by acquiring this phone, you won't just be the first to know the new 5G speeds smartphone but also be the owner of the phone with the triple-lens camera, modern tech specs that run on the new and improved chipset.
I have always given you options that I believe have worked for most of you, here is another one; any case you really need to own that 5G speed Samsung smartphone and the budget can't just allow you to buy the S20, well take you sweet time and check out the s20 plus and the s20 ultra, they are a bit affordable though not as powerful as the s20 smartphone.
Currently, the phone is trading at $998 in the US for the 5G, 512 GB storage, if buying it from other parts of the world like the UK, you are likely to get a 4G phone. The 5G is only in the USA and other developed countries like I told you, America has its standards and it is highly unlikely to get a substandard phone.
You will have to dig deep your pocket so as to acquire this phone due to the following spices that souped it up, better camera sensors, larger screen that displays at 6.2 inches, 5G speed and 128GB storage.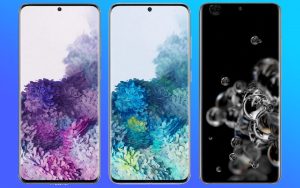 Anything good must have some disadvantages, in this case, the s20 will not give you that opportunity to listen to your favorite track in privacy because it has no headphone jack to serve that purpose. Apart from just that, the rest is fine. Let me remind you of despite its large display, the phone is very comfortable to carry in your palm due to its thin and long design – it is palm friendly. It also comes along with the triple-lens camera on the rear.
The improved sensors on the touch screen make it super-sensitive and enjoyable when playing games, by just gently swiping your fingers, it responds without delay.
The Galaxy s20's mammoth battery is another feature to reckon with, the bigger 4000mAh battery from the previous 300mAh that has your back in case you are wondering how all this specification will be managed. The battery runs well with the chipset and is accurately compatible with storage together with the display lighting. The phone supports the fast wireless charging for your convenience, it also has a wireless power share feature that is fully supported.
Finally
The Samsung Galaxy s20 has done justice to the introduction of the 5G speeds, being among the just 1% of the total 5G smartphones in the market, Samsung has hit the spot.
Why wait until its counterfeited, price manipulated dumped in Kenya then buy? You can be among the first in the world to own this 5G masterpiece.
Buying directly from the source is better than acquiring it from brokers and third-party sellers.
You can easily bypass the extra cost pushed to you by sellers by going direct to where they get it from and save big.
Take time, browse through the Samsung online store or any other store in the USA, select that phone that is within your budget.
Go right ahead and buy it, normally when checking out you will be asked to fill in your USA address, don't worry about that, just talk to Kentex Cargo, they will give you a free address in the USA that you will be using for your future purchases.
Not all sellers accept orders from outside the US, in the case, your order is rejected, please lay that burden to Kentex Cargo, they will do the purchasing on your behalf, ship it to Kenya then deliver it to your doorsteps.