How to Shop From USA to Kenya without Falling into Scams. Online Shopping in Kenya 101 
Are you new to shopping online while in Kenya or have interest but unsure on how you can remain safe or avoid been defrauded while shopping online? Then, you should definitely stick around and read this post. This post will give you tips on how you can be safe shopping online and be alert or as they put it in Swahili "Kaa Chonjo". So, let me go ahead and explain it to you how.
Online shopping in Kenya has grown by leaps and bounds in the last few years and is fast becoming popular especially from popular U.S sites like eBay and Amazon. Shopping online in Kenya can be very satisfying and frustrating in equal measures.  While peer reviews add the much welcome ability to authenticate products to check against online fraud, here are some of the best practices, we as KenTex Cargo, recommends to keep you safe while shopping online from US sites. Don't take chances.
Get the best Internet Security and Antivirus software for your computer
Always make sure you are using the best internet security and antivirus software on your PC. The most popular ones in the Kenyan market are Kaspersky, McAfee, Norton and BitDefender. Though, it's important to note that there is a slight difference between Internet Security and Antivirus software. An antivirus software is more basic than internet security.
To put it in a basic way, an antivirus is meant to protect your computer from viruses, malware (malicious ware), spyware and other wares that may damage your computer. An Internet Security software protects you from malicious online activities like hacking or mail spamming, among others. Internet Security software also block and remove viruses and spyware.
They allow you to conduct safe online transactions and secure social networking sessions. You can surf the internet without disclosing private information hence protecting your personal identity. Lastly, an important feature of Internet Security softwares is that they warn you about dangerous websites, and can actually block dangerous URLs.  You can purchase Internet Security softwares like Kaspersky online or at any computer shops locally for about Kshs. 1,000, single user.
It's also, important, to ensure that your computer firewall is on when using public WiFi, for example in coffee shops, restaurants or where there's free public WiFi available. If you have WiFi in your home or work office, ensure that wireless network is encrypted with a password to prevent anyone outside from collecting information.
Shop or buy from U.S websites with a good reputation or reviews.
We recommend that you buy from renowned websites or stores in the U.S like eBay or Amazon, at least with this sites you can never go wrong. See a list of other popular U.S stores that we recommend here. If you have friends or family who have purchased from particular sites before, you can be re-assured by their trust too.
If a website is new or not reputable,  we recommend that you conduct your own research by looking at the website reviews sites like scamadviser.com, customer complaints on social media pages also, asking around from friends and family or simply by doing a Google search like this " ebay.com reviews" but now, replace with that website's or store's name.
You can also do a low priced purchase to test the genuinity of the website, if necessary, but we DO NOT  recommend this though it's a popular technique if you want to learn the hard way.
But all in all, if you are completely unsure of the reputation of a website or online store, stay AWAY! Better safe than sorry.
Don't click on links from spam Promotion (Promo) emails asking you make purchases or submit your personal information.
It's generally not a good idea to open or follow instructions on an email sent to you from someone you don't know. Worse of all, asking you to share your personal information or shop with promise of a discount or coupon. Not saying that all promotion spam mails are bad, but if you gonna read it, be smart about it. At least, ensure it's from an online retailer you know or do your research before engaging in any activity with them.
Have a unique/strong password for all your accounts with any online retailer websites.
When shopping from many U.S websites, you may be required to open an online account with them, where you can manage or keep track your orders/purchases. When opening this accounts, it's advisable to have a password that is strong and unique. I know we like simple passwords like 1234 because we can easily remember but unfortunately this puts you at risk as someone can easily access guess and access your account. Why make it easy for someone to access your personal information? If you are worried about having to remember your password, you can note it on a personal diary or your phone or your web browser. A good password is relatively complicated, not easy to guess but easy to remember. Mix it up with Caps, special characters like commas, full stops, @signs numbers, For example: [email protected] This could be your last travel destination but meets the criteria for a unique/strong password. It has Caps "M", Special characters "@" and numbers. It's simple. (Don't use this example by any means, create yours in the same manner)
Be careful with 'extremely good and exciting offers'
Like the wise people say, "if a deal sounds too good to be true, it probably isn't"
They may come in the forms of extremely low prices or huge discount coupons. During mega sales or holiday sales, most online stores will offer 'incredible' discounts but just for limited quantity of products and time.
Not to say that all deals are bad, not at all. We just recommend that if you are going to take advantage of any special offer, try stick to point number 2.
Protect your Personal Information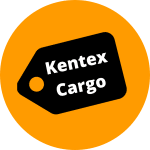 This is VERY important. Before you submit your personal information to any website, a quick way to see whether it's a safe website to submit your personal information is to look for the "Padlock sign" or Green Color Bar on the text "https://" at the top left corner of the web address bar. Looks something like this—>This basically shows you that the website has a SSL (Secure Socket Layer) certificate installed,  meaning that all personal information is securely encrypted and there's a safe connection when been transferred between servers when processing an order or payment and hackers can't get access to it.
When you open or create an account with most online store websites, it's normal to be required to give basic contact information for your current future orders placed with them, for example, your phone number, email address, shipping address, method of payment.
If a website asks for suspicious information like bank account details, driver's license numbers, spouse or family information, try avoid it at all costs. Let point number 2 be a guiding factor in this area.
Read the website's shipping, privacy, warranty/guarantee and return policy
This is usually an area where most online shoppers simply ignore or don't consider important to read or take a look. This may be due common reasons like there's too much text in one page, too much legal jargons and who got time to read all that, it's boring right? Well, this may be true but it's important to at least skim through the important areas like their shipping time, which countries they ship to, how do they handle claims like damaged or defective goods on arrival, any warranties given to the products on sale, how can you return in case an issue with your purchase arises and many others. Their policy should is sensible and applicable.
Use secure and trusted online payment methods
We highly recommend that your use secure and trusted online payment methods. One of the most popular online payment method and widely accepted is PayPal. PayPal is the world's most loved way to send and receive payments online. It's fast, convenient and safe; at least for millions of people and for me, for all the years I have used PayPal to make purchases/payments. To get a PayPal account is relatively easily. You can read all about it, here.
We recommend shopping on sites that do accept PayPal payments unless it's a world popular site, let's say like Amazon which does not have/accept PayPal payments. For those that don't accept PayPal payments but rather accept Visa/MasterCard Credit/Debit card, we suggest keeping point number 6 in mind but learn more about how you can get a prepaid debit card to help you shop online here.
Retain a copy of the Order Confirmation details by either Printing or saving email or Take Screenshot.
It's always good to keep hard copy documentation of purchases made online even though, more often an order confirmation email with the order and tracking number number will be sent. We advise keeping a hard copy until you receive your purchase and follow up if the item is not shipped within 10 days without prior communication by the seller.
Download Mobile Apps that help you shop online from the respective store owners.
Many of the U.S big box online retailers have created apps that allow you to shop conveniently and compare prices, read reviews on your smartphone or tablet. Examples of popular shopping apps are the eBay App or Amazon App that can be downloaded from the Google Play Store for Android smartphones or whichever app store depending on your smartphone's OS.  Ensure you download the legitimate app and have a mobile anti-malware for viruses and spyware.
I hope this post has given you some good insights on how to shop online safely. If you have any comments or additions to this post, you can post them below in the comment box. It's also good to remember that here at KenTex Cargo, you, as our customer is our number one priority. If you would like to buy or ship anything from the USA, you can contact us or simply read how we can help you here.