Best VR Headsets Prices in Kenya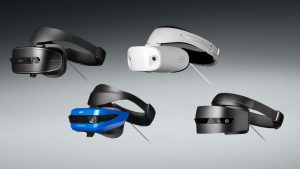 Gaming has been taken to a new level especially with the introduction of the Virtual Reality Headsets popularly known as the VR Headset.
VR takes you to into that game and you find yourself taking action physically.
With the VR, your dream of literally meeting Darth Vader face to face for a fight is possible, for the Call of Duty, while at it you'll have to literally dunk bullets, crawl down or even feel ride in the helicopter. VR has taken over gamin cameras and it remains the preference at the moment.
When introduced, the VR wasn't able to function on its own, you had to assemble a powerful gaming computer to serve that purpose, but now, it's possible to play with just the wireless VR  without any supporting device like the PC.
VRs have taken over the gaming industry and therefore several companies have come with different brands and technologies of VR.
The gaming market is saturated with different VR making it hectic for you to pick which one best fits you.
We will list some of the best VR you can pick from. You also need to know that there PC enabled VR, stand-alone VR and console VR.
Look no further for the best console VR apart from the PlayStation VR, this one has taken the first position in that category but it comes with a price tag not suitable to those on budget.
The Oculus Quest remains the best in the standalone category, it is for the gaming enthusiasts who do not want to be connected to computers.
We have sampled some of the best VR headsets best on performance, graphics, technology and several reviews from the gamers.
1. Oculus Quest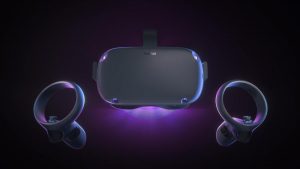 Oculus Quest clinched the first position as the best of the best standalone VR. While interacting with this headset, you won't bother by any cables or wires because it's wireless and standalone. With the Oculus Quest, you are not limited to one space or direction, the company has an amazing technology integrated to its devices and sensors that make it easy to move around while playing games.
Unlike the PS VR headset, the Oculus Quest has shocked many by not including the voice search in its design, amazingly, it come with 50 games loaded. Check below features.
The Oculus Quest features
Superior stand alone VR headset
It's possible to share contents on tablets, phones and TVs
Room size VR capability
Huge choices of apps
High tech graphics
Expensive
2. Oculus Rift S
Position two has not been spared either, Oculus has claimed this spot by giving you the Oculus Rift S.
The company decided to also consider those who already have computers with, now with this headset inoculated with your PC, you're good to go.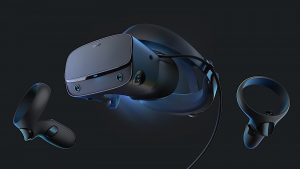 It comes with Oculus store that contains several games to choose from, it has a resolution of 1280 x 1440, very comfortable to wear for a prolonged period of time without feeling some discomforts.
With Oculus Rift S, you won't need some extra sensors to your perimeter while gaming, the inbuilt tracking assists in room scale gaming.
The controllers which are touch-enabled will just blow your mind away, especially if you needed to scale mountains or those tall buildings virtually.
Looking for a computer-based VR that comes with an ocean of games, the Oculus Rift S is the thing.
The Oculus Rift S features
Beautifully comfortable  design
Room size VR capability
Huge game library
Simplified Interface
Touch controllers available
Expect slight changes from the previous version
Not standalone, computer required
3. PlayStation VR Headsets
Looking around for the king of gaming consoles? look no further, the PlayStation is the king. It has surprisingly the VR with the huge library of games that has varieties to pick from.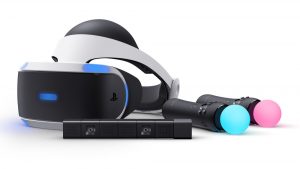 You asked me about the VR with advanced technology, affordable yet easy to use, well…PlayStation VR is that headset.
This headset has an allowance for you to watch movies in a cinematic mode, play games on your TV and much more.
The PlayStation VR Headsets features
Sleek design
Games from world's renowned companies
Easy to set up if compared to the rest
Fairly affordable
The camera  mode is available
You won't like it's graphic if you started with others.
4. Oculus Go
Oculus has done it again! With now three versions of the oculus in the same list, you ave now started filling the space for yourself on who controls the world of virtual reality headsets.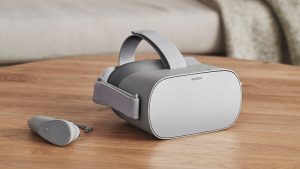 The Oculus Go is mostly recommended for the gamers looking for a standalone VR yet on a budget.
With Go, you can create your virtual rooms that can be played with your invited friend or just watch a 360 degrees movies together, it is also good at preserving your smartphone battery.
The Go has surprisingly its inbuilt microphones and spaeakers, it runs on the new Qualcomm processor that effectively projects the resolution at  2560 x 1440.
The PlayStation VR Headsets features
Absolutely wireless
Striking design
Huge library of apps and games
Some smartphone compatible
No room tracking feature
5. HTC Vive VR Headset
The HTC Vive will just deliver that experience from your computer, it is one of the computer-based VR in the market.
The Vive is a combination of the PS VR headset and the Oculus rift, you are able to interact with your smartphone at same time your camera making an all in one VR.
The PlayStation VR Headsets features
Advanced and accurate room tracking feature that is available.
Hig quality graphics with a clear display of pictures
Advanced touch controllers that are user-friendly with modern technology
Huge library of games
More wires that translate to more space and electricity outlets needed
Lacks inbuilt audio
The interface is not userfriendly hence difficult to navigate through the menu.
6. Valve Index VR Headset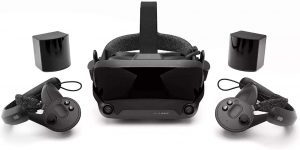 With Valve Index, you will not be required to hold on your controllers but strap them around your hand, this makes it an interesting point of our discussions today.
The control and trackings of the Valve Index make it the best in the world of VR headsets. The controls are customizable to fit any hand and integrate to blend with the shape of your hand making you comfortable while at it.
The Valve Index VR Headsets features
High quality for your money
sleek design controllers and sensors
Guaranteed expansions
Has back and forth technical problems
Charging cable not included
It is very heavy hence not comfortable.
It is important for you to know that this VR has can just bring you an abrupt stop or incur some technical problems that you may not expect time to time.
The Valve Index does not also have a charger, you have to buy it separately. the disadvantages are not comparable to the advantages that this headset have. It is pocket-friendly and its something you should own.
You just need to select one that best meets your needs, just email Kentex Cargo your selection.
They definitely get back to you with a quotation, after buying the VR, they ship it to you as soon as possible.