Buy Huawei P30 Pro From the USA to Kenya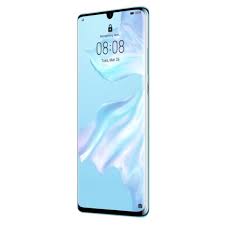 You may be wondering, "Does the Huawei P30 Pro measure up to other flagship phones in terms of performance and other features? Well, in this review, we will break down the nitty-gritty about the phone to help you learn more about its unique and futuristic elements.
In 2018, Huawei introduced the best camera phone after years of fiddling and iterations of the P-series. This really surprised lots of people with photographers opting for the P20 Pro over other flagship phones in the market. Huawei then launched the P30 Pro in 2019 that took the whole industry by storm, making an even more significant stride. P30 tore up the rule book and went big in the world of cellphone photography.
The Chinese company has, however, been in a battle with both Google's Incredible Night Sight Mode in all Pixel phones and Samsung's choice of adding multiple cameras in their latest releases.  This is because these productions have sort of robbed it of the god of all camera phones status.  But that does not hinder Huawei from coming up with other unique ideas such as the introduction of the Leica Quad Camera system in the Pro30 Pro. This brings together features such as ultra-high resolution, super-wide, and real zoom coupled up with Time of Flight camera.
It is now two years since Huawei managed to implement the most versatile system of cameras. Other flagship phones such as iPhones are still at three cameras meaning Huawei has beaten them to it.
The Huawei P30mPro is one chunky device compared to its predecessor, the P20 Pro. This is mainly because of the large-capacity battery (4200 mAH), which is a perfect shout considering it is the same battery capacity that the Mate 20 Pro operates on.  The P30 Pro is capable of lasting a really long duration of constant use compared to most flagship phones.
Huawei P30 is a real stunner visually, primarily because of its breathtaking crystal gradient finish that is accentuated by the pearlescent sheen.
Its design also includes some great and unique ideas. If you take a closer look at it, you will not be able to see a speaker installed into the edge next to the camera. Well, that is because it does not have a speaker crammed there. P30 Pro uses magnets instead. These magnets are used to create vibrations underneath the phone's screen to create an audio that is then projected to your ear when making a call. That is quite impressive, right? Huawei P30 Pro is a futuristic phone that not so many of its competitors can measure up to.
More and more phones are going for the in-screen fingerprint scanners with optical illusion, and the P30 Pro has not been left behind. It registers your fingerprints really fast and allows you to unlock your device without a slowdown whatsoever.
The P30 Pro has always been pitched as a camera phone; let's have a look at the features of its cameras
Camera Features of the P30 Pro
P30 Pro has a 16mm lens that helps squeeze a lot of detail in a single frame. Most people love the wide-angle since it brings about a sense of drama to the scene captured. The 16 mm Wide lens makes the edges of a view to seem quite softer than the center to bring about some color shift in the peripherals.
The Phone also features an ultra-high resolution sensor that captures a whopping 40MP if you set if from the default 10MP. The 40MP captures some really detailed shots. Most of the time, if you take your time, you can come up with award-winning shots using your P30 Pro.
The only downside is that when you switch between lenses, you will notice the inconsistency between exposure and color. Also whenever the optical stabilization takes effect, the camera will begin 'jumping around' and messing up your shot
The primary lens of the phone offers 5x optical zoom, which can also be used as a 10x digital zoom if need be. The primary lens takes on the details from the main lens to enhance the zoom result
Huawei P30 also offers up to 50x digital zoom, which is quite fascinating but is not areally enjoyable considering how unclear the details become due to upscaling. It becomes even harder to keep the scene steady with this type of zoom. A little shake caused by your heartbeat causes everything in the frame to look shaky. Just like when a snipper zooms in from a mile away and has to keep in mind the Coriolis Effect. No camera phone in the market can compete with the 50x digital zoom, but the sweet spot is usually hit by just the 5x optical zoom.
The moment you try out this camera phone for your day to day shots, you will find it hard to move on to a less sophisticated camera phone. We can tell you this for sure! The P30 Pro is perfect for noticing different compositions and taking candid shots.
Performance
When it comes to performance, this is one of the best in the market right now. It runs on the Kirin 980 process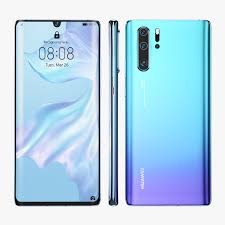 or, unlike most phones locally that use snapdragon or Mediatek chipsets. All the variants of P30 512 GB, 256GB, and 128 GB storage options) come equipped with 8 GB of RAM.
To all Huawei fans, the P30 Pro feels like a perfect addition to the family rather than a menace.  The P30 is a brilliant performer in every way that a flagship phone would be. When it comes to operation, the software of the phone never crashes, and apps never hang. You will not even experience any form of stutter while gaming or watching your favorite 1080p videos. It has no difference when compared to snapdragon 855 handsets.
Battery Capacity
Huawei P30 Pro features a battery capacity of 4200Mah, which can last you a whole day at work without charging it. And even if it runs low, its 40 Watt superCharge fast charger can charge your phone really fast to fill up in double-quick time. Meaning you only need half an hour to get it to charge up to 70%.
It also features wireless charging through the copper wire coils at the back of the phone.  What is even better is that if your buddy's phone's battery runs low, you can help them recharge their phone using the reverse charging feature of this futuristic phone.
Bottom line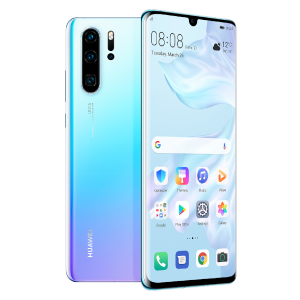 With the sleek look and color options, versatile cameras, and large battery capacity, the Huawei P30 Pro is more than a photography phone. It is a whole package, and arguably one of the most elegant flagship phones launched last year.
Just a few things that can be regarded as downsides of the phone include the optical stabilization issue, the lack of class-leading resolution, the inconsistent color in images, and the confusing camera modes. These aside, the phone is a game-changer when it comes to android phones.
The phone excels with its prowess in photography guaranteed by the most versatile camera system there is. The phone can best be described as a camera god.
Even though there is still some political battle against Huawei by the current US government led by Trump, the P30 Pro is still retailing at various smartphone outlets in the US. Hence if you would wish to purchase it at a pocket-friendly price, you should buy it from the US compared to the local dealers in Kenya. This is because when you buy locally, you will pay for all expenses and profit the seller imposes on the price of the phone, making it retail at twice its original price.  We, therefore, advise you to purchase it from the US and have Kentex Cargo deliver it to your doorstep as soon as possible.