Buy Samsung Galaxy M30s in Kenya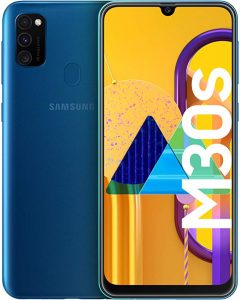 It's not yet in the market locally but you can be the first one to own it in Kenya.
The Samsung Galaxy M30s was just released early this year and it has not been officially released for third-party resellers.
The fact that the phone is not available in the local market at the moment, should not dampen your spirit because you can buy it directly from the seller at an affordable price.
With this phone, you will notice that Samsung has just launched a mid-range phone that comes with improved specs for a much lower price.
Some of the notable improvements are the prolonged battery life of 6,000 mAh, a camera with whooping 48MP to boast of and together with other features that we will look at.
Samsung's domination of the populous Chinese market has been threatened by the emergence of Chinese made phones such as Realme, Xiaomi, and other upcoming brands. This triggered Samsung to consider coming up with a mid-range phone to meet that demand and at the same time tame the competition.
Until now, we only have two configurations of the Samsung Galaxy M30s that have been released in the USA market; we have the Samsung Galaxy M30s 64GB and the Samsung Galaxy M30s 128GB.
The Samsung Galaxy M30s has some of the upgraded and improved features such as;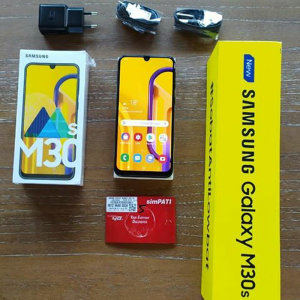 Body: The Samsung Galaxy M30s has just carried the day when it comes to outward appearance, it depicts a unique design that is plastic-curved, polycarbonate body and side frame, you'll be impressed by its colour gradient that alternates from blue to green.
You should not be deceived by how wide it is, the Phone is palm friendly, lightweight, easy to carry and is not slippery.
When you move to the front, don't be shocked, it has a full HD+ display that is super AMOLED, 6.4-inch screen display.
You won't struggle with settings when outdoors or in sunlight, the phone has improved 420 nits maximum brightness.
The bezel is at medium on display and a little thicker at the chin.
Camera: The Samsung Galaxy M30s come with some of the improved cameras and powerful in the market for the mid-range phones. You will be served with rear and front cameras. Rear Camera – Has 48 MP with a surprise feature of f/2.2 aperture, an inclusion of 1/4 inch sensor size, 1.12 pixels without forgetting a 5MP sensor, a flashlight that is LED enabled. video recording at 2160p. Front Camera – The front camera has a whopping 16MP and an f/2.2 aperture to meet your media needs.
Chipset: The Galaxy M30s, unlike other mid-range phones that use the Snapdragon chipset, it has opted for the latest Exynos 9611 chipset. It is an octa-core chipset, very modern with improving capabilities to multitask and run heavy duties like gaming.
Memory: The phone has been produced in two categories, one that boasts of 64GB and the other one for 128GB, it comes with a dedicated microSD slot that allows for up to 1TB expansion!
OS: The Samsung Galaxy M30s runs on Android 9.0 but has also a provision for the  Samsung One UI.
Battery: Just lie I had told you earlier, the phone's battery was upgraded from the previous versions that had a battery of 5000 mAh to the current one 6,000mAh with a fast charge of 15W.
Connectivity: Its a Dual SIM phone that supports up to 4G, comes with the new technology Bluetooth 5.0, Wi-Fi connectivity, USB port for type-C and a 3.5mm audio jack.
Misc: The phone does not have the NFC feature which most Samsung phones have, but the fingerprint reader has been incorporated at the back.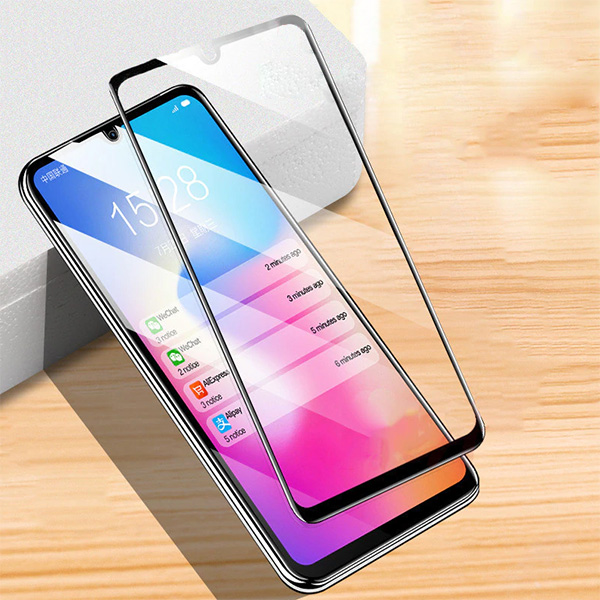 Finally
Samsung understands well how competition has stiffened, emerging companies are giving mobile phone giants a run for their money by constantly innovating high tech smartphone at a reasonable price.
The introduction of the Samsung Galaxy M30s was to counter the competition, the phone is worth it. The price tag may define it as a mid-range phone but from the sleek design, technology and performance, the phone should be in the high-end category. It actually supersedes its purpose.
After its release, the phone can be purchased online in the USA, it is advisable that way to avoid a lot of issues that may lead to you losing your money or get a counterfeit.
We mostly advise you to take caution and order phones directly from the sellers in the USA, with shipping companies such as Kentex Cargo, the entire process of buying up to delivering to your house is simplified.
Technology has made it easier and convenient to shop online and anywhere around the globe.
You'd rather pay Kentex Cargo all-inclusive fees of Khs. 1,500 to bring you that original phone safely, with all duties paid than risk your hard-earned money to scrupulous sellers in Nairobi who will sell you a fake phone at a high cost.
All you need to do is go to any online store in the USA, select your preferred phone.
Go ahead and pay for the phone, Kentex Cargo will give you a free address in the USA where you will send your package.
They will pick it from there and deliver it to you in Kenya. Just like that.
In cases where you are not able to complete the order, just talk to Kentex, they will buy it on your behalf then ship it to Kenya for you.
You will only pay for the shipping fees once the item is in Kenya, door to door deliveries are also done at your convenience.
It easy, you can decide to beat the conmen, scrupulous sellers and brokers at their own game by buying directly from the sellers – I mean from where they all get it from.
You need to also be wary of the counterfeited phones from China, our local market has been flooded with such items and you need to be smarter than them.
Samsung gadgets made for the USA markets are of high quality and are of the American standards.
Getting electronics from America, even if they are made by the Chinese companies but are sold in the USA by the USA stores, go for it, but buying in China or in Kenya, its a gamble not worth taking.
So, buy that The Samsung Galaxy M30s and getting delivered to your house within the shortest time possible.
Just contact Kentex Cargo at [email protected] with your request, they will revert back to you with a quotation of how much it costs.
If it is within your budget, just place that order and sit back as they do the magic of delivering it to you!